To generate a Greenhouse Job Board API Key, navigate to your Greenhouse account and click Configure

in the upper right-hand corner and select Dev Center from the left-hand panel.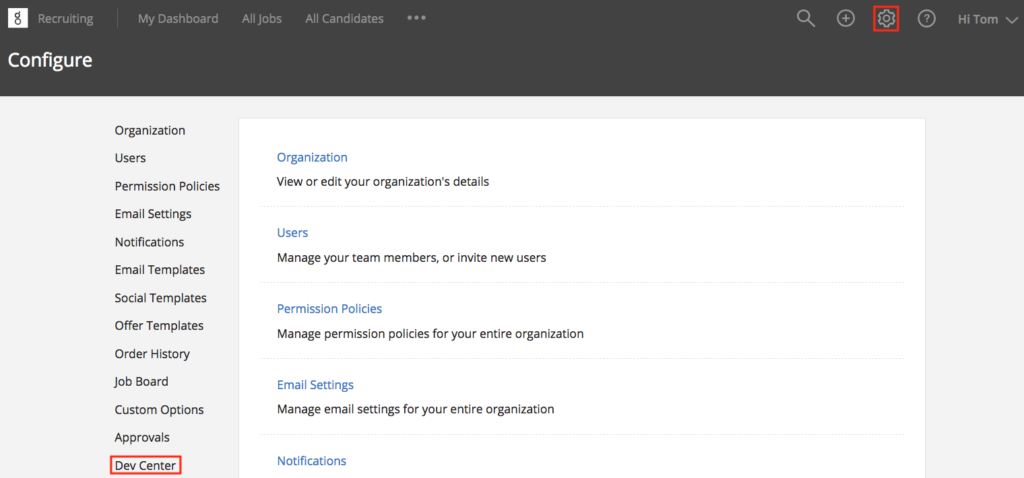 Click API Credential Management.
From the API Credentials page, click Create New API Key.

Use the Create new credential dialog box to give your API key a name and select Job board from the Type dropdown menu. When finished, click Create.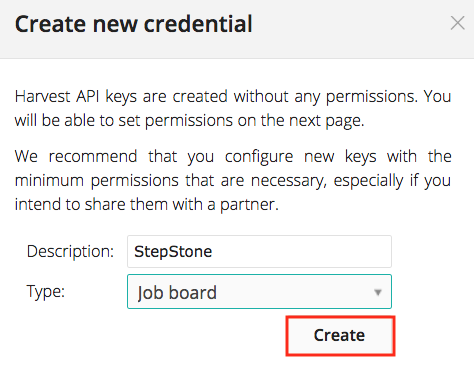 Navigate back to the API Credentials page and click Copy inline with your new Job Board API key.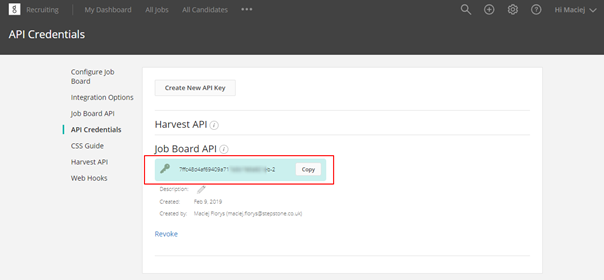 Paste the Job Board API Key into an email to StepStone Quick-Apply.
Retrieve Job Board Token
Click the Configure icon

in the upper right-hand corner and select Job Board from the left-hand panel.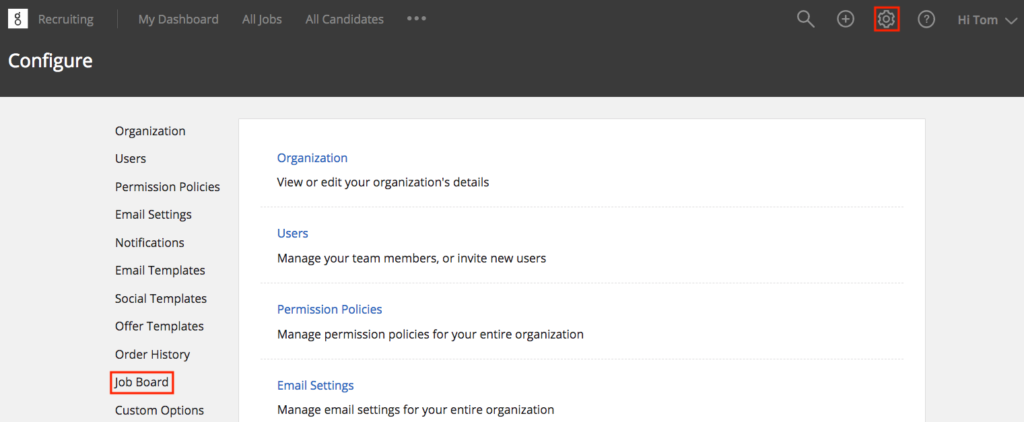 Click the ellipsis

inline with the name of a job board from the subsequent page. Click Edit from the dropdown menu.

Navigate to the URL section on the Edit Your Job Board page. Your job board token for this job is the value after boards.greenhouse.io/.

Enable Greenhouse/Stepstone Quick-Apply Integration
Send the Job Board API key and Job Board Token to your Account Manager at StepStone or directly to quickapply@stepstone.de
The Quick-Apply team will shortly confirm the integration has been configured for you.