To activate ATSi, the clients are required to provide their API Key, API Secret and Username. They can be found in Cornerstone System:
Menu -> Admin -> Tools -> EDGE -> Integrations -> Manage APIs
and should be then sent to Account Manager or directly to the email: quickapply@stepstone.de
Here are the detailed instructions:
1. Login to your Cornerstone portal.
2. Click on Menu -> Admin -> Tools: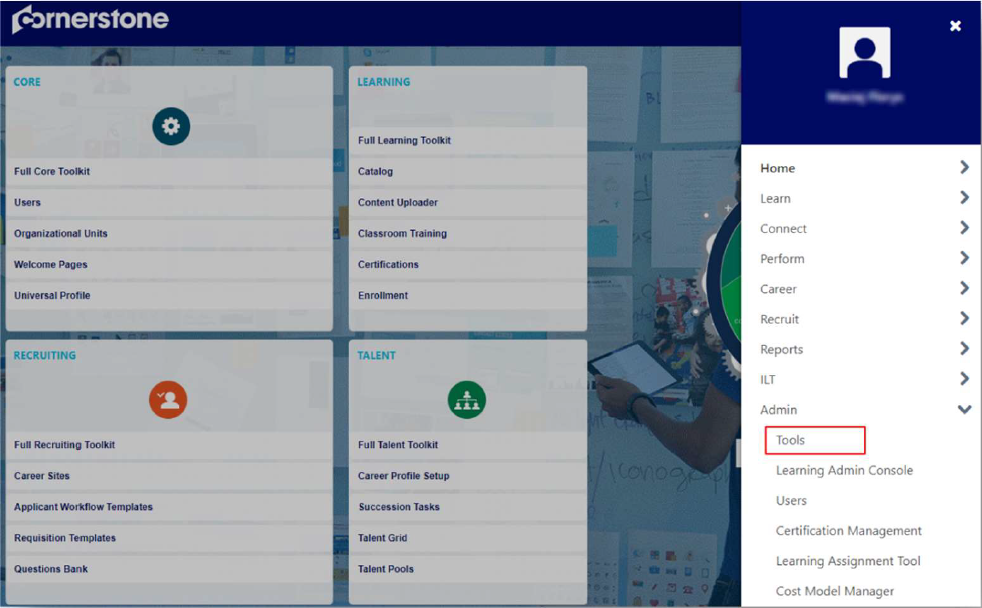 3. Click on EDGE: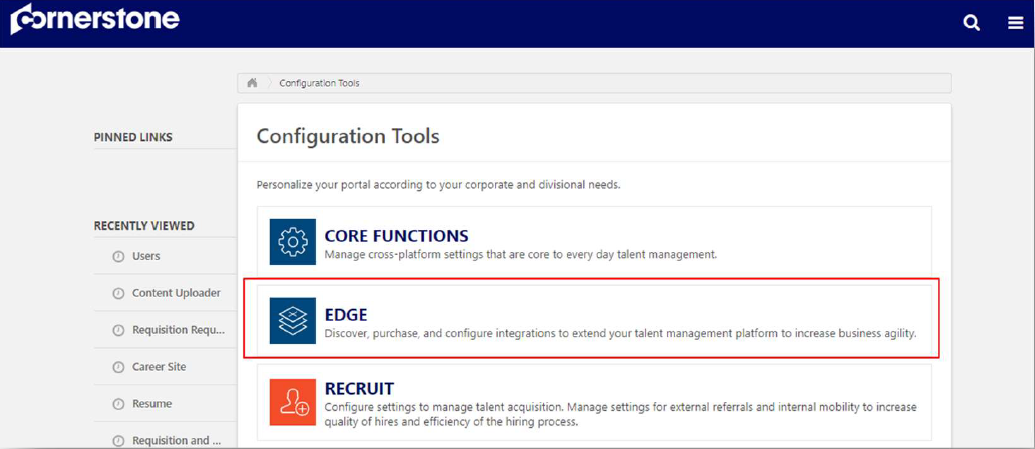 4. Click on Integrations: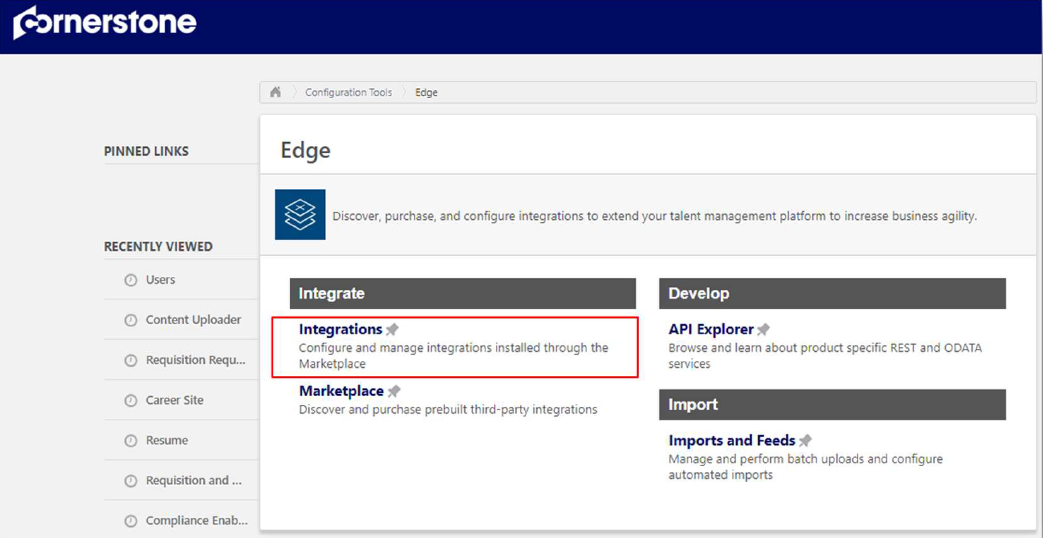 5. Go to Manage Integrations tab and click on StepStone One-Click Apply
(ATSi Apply) block to expand settings.

6. Copy API key, API Secret and Username and send it to your Account
Manager or to ATSi support mailbox: quickapply@stepstone.de