Step 1 – login
Log in to SmartRecruiters with admin rights.
Step 2 – open settings
Go into the settings and open the "Job Fields" page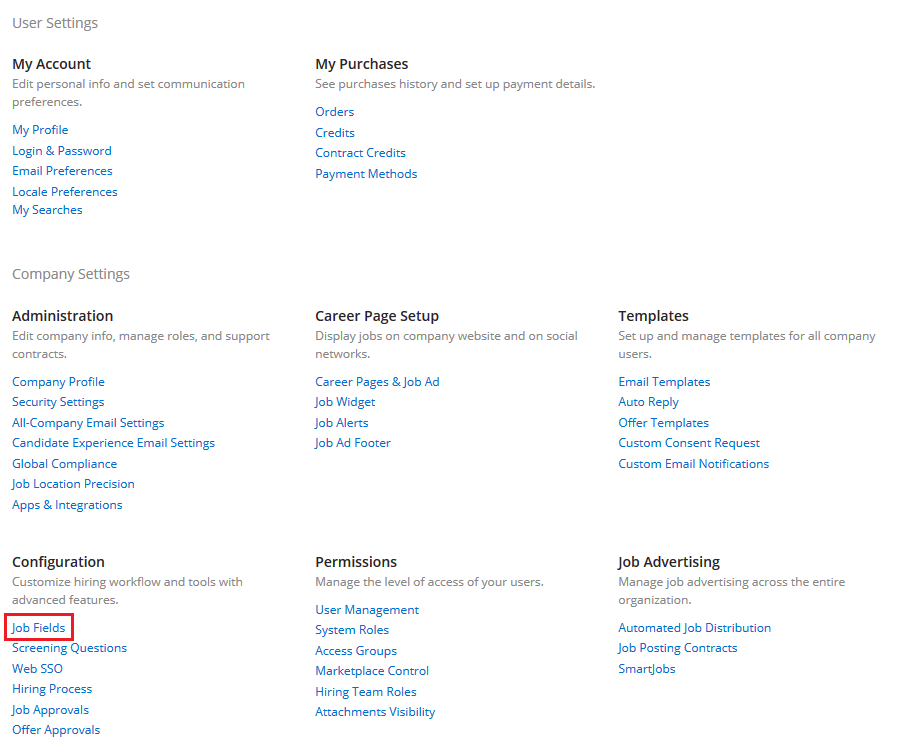 Step 3 – create/edit custom field
If you already have a custom field with the name "Product" use the edit option, otherwise use "Add Field" to create a new custom field

The custom field has to have the name "Product", Type "Single select", Category "Job" and Visibility "Public". Add all values below to the "Field values".
Select
Select Brand
Select Plus
Select Plus Brand
Pro
Pro Plus
Pro Ultimate
Pro XXL
Pro Campus
Step 4 – choose product via dropdown
Now the desired product can be selected via dropdown in step 2 of 5